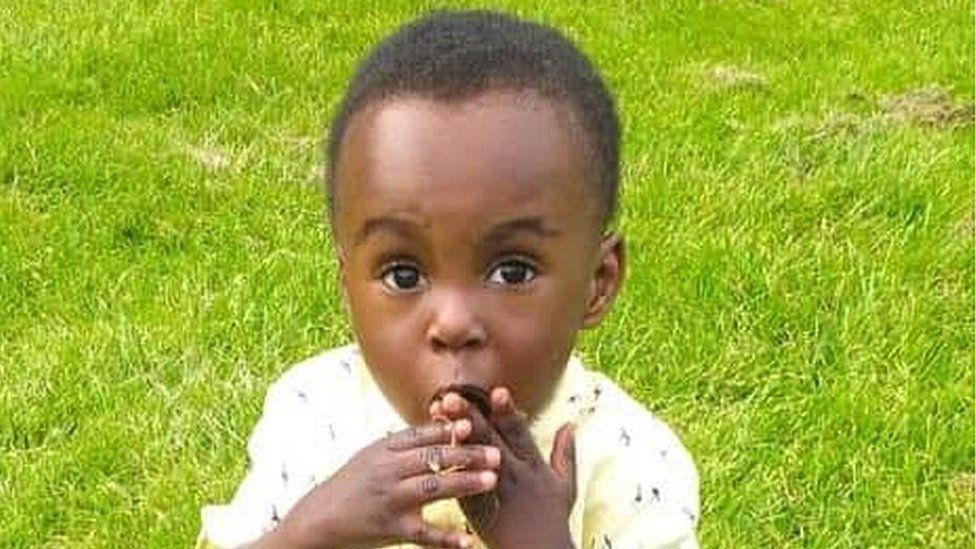 Housing providers are being put "on notice" following the death of two-year-old Awaab Ishak, the government has said.
Housing Secretary Michael Gove has written to every English council leader and all social housing providers saying they have to improve conditions.
Awaab died in Rochdale from a respiratory condition caused by exposure to mould in his family's flat.
Rochdale Boroughwide Housing's chief executive was sacked on Saturday.
Gareth Swarbrick had been in charge of the housing association since 2008.
Awaab's family first raised the issue of mould in the flat in 2017 but it had not been fixed by the time of his death in 2020.
Mr Gove sent a separate letter to housing providers saying the country needed to "raise the bar dramatically" on the quality of social housing and "empower tenants" to ensure "their voices are truly heard".
He said that housing providers should carry out assessments of damp and mould in their properties, as well as any action that may need to be taken to tackle the issue.
He added he had been made aware of many cases where this had gone unaddressed for too long.
"Where people complain about damp and mould, you must listen; where you find them, you must take prompt action. To keep tenants safe, you must not hide behind legal process," he said,
In the letter to council leaders, he called the death of Awaab an "avoidable loss" and said councils must make an urgent assessment of housing conditions for tenants with particular focus on issues of damp and mould and the enforcement action being taken.
"This becomes ever more urgent as we go into winter with a cost of living and energy crisis, which may exacerbate damp and mould conditions in some homes," he said.
"I am putting housing providers on notice, I will take whatever action is required to improve standards across the country and ensure tenants' voices are heard."
Awaab's inquest, which finished on Tuesday, heard that his father Faisal Abdullah – who came from Sudan to the UK in 2016 and was joined by his wife Aisha Amin a year later – reported mould in their flat to RBH in 2017 and was told to paint over it.
In June 2020, the family contacted solicitors and initiated a claim over the recurring mould issue, but policy meant any repairs would not be done until an agreement had been reached.
The inquest heard Awaab had consistently suffered from cold and respiratory issues. He died after being rushed to hospital with shortness of breath in December that year.
After the inquest finished, Mr Swarbrick, who was appointed chief executive in 2008, apologised for the organisation's response over the mould but rejected calls to quit his job, saying he had the board's "full backing".
Why not follow BBC North West on Facebook, Twitter and Instagram? You can also send story ideas to northwest.newsonline@bbc.co.uk
More on this story
Related Internet Links
The BBC is not responsible for the content of external sites.
Related Topics